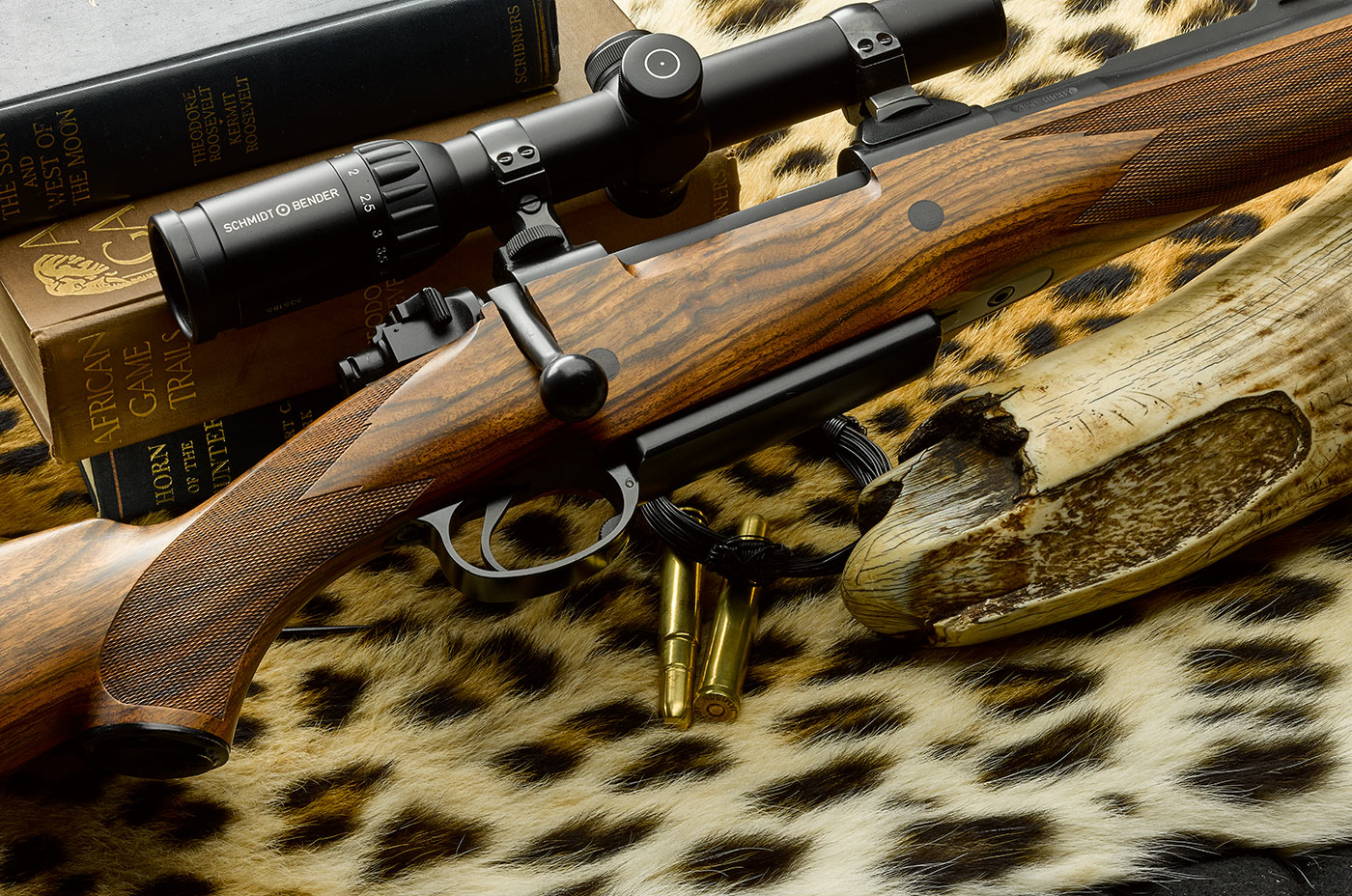 New Website Presents Spectacular Firearms, Hunting Books & Sporting Collectibles
January 15, 2017, Kalispell, Montana
Showcasing a surprising number of fine and historic firearms, as well as vintage hunting books and an array of sporting collectibles, Sportsman's Legacy® has launched a comprehensive website which presents their entire inventory. Additionally, the site details their complete menu of professional services such as consignment programs, outright purchasing, estate planning and representation, appraisals and national auction consultation.
This inventory includes Jack O'Connor's .416 Rigby Magnum, Wally Johnson's (Capstick's "The Last Ivory Hunter") Winchester Model 70 .375 H&H Magnum, a spectacular battery of 11 left hand consecutively-numbered Winchester Custom Shop Model 70 rifles in calibers from .243 Winchester to .416 Remington Magnum and an amazing prototype Winchester Custom Shop Model 70 .270 Winchester with a detachable box magazine.
Shotguns are highlighted by a factory-converted Winchester Model 12 set up to shoot 1.5-inch experimental ammunition and a pristine Holland & Holland Royal 12 gauge. Among the interesting handguns are some wonderful Colt Single Action Army pistols and a mismarked Kimber 1911 .45 ACP.
Possibly the most amazing item is a knife presented to Harry Selby by Robert Ruark at the beginning of their second safari together and supported by direct documentation. In all, Sportsman's Legacy is offering four knives consigned by Mr. Selby.
Sportsman's Legacy is unique in other ways as well. Both the Boone and Crockett Club and Wild Sheep Foundation consign firearms, art, books and sporting collectibles donated by their members. Safari Club International and the Jack O'Connor Center have also benefitted from Sportsman's Legacy services. In fact, the primary reason Sportsman's Legacy came into being was to assist conservation, second amendment and nonprofit organizations with the orderly monetization of donated items so the funds raised could be used to further their missions. To date over $50,000 has been returned to these organizations and future programs suggest there is much more to come.
Sportsman's Legacy®
provides unequaled professional representation for individuals, estates and nonprofit organizations relating to the acquisition or sale of firearms, sporting collectibles, wildlife and sporting art, related books and accessories. Additional services include appraisals, outright purchasing, investment consultation, estate planning and national auction assistance.
Media contacts are welcomed at sportsmanslegacy.com